StudyLink International is a professional study-abroad consultancy organization with over ten-year experiences in providing students with overseas studies in Australia, United States, United Kingdom, Canada, New Zealand, Singapore and Malaysia. StudyLink International is on top of study-abroad consultancy centers in ranking list and officially recognized by the Consulates of Australia, United Kingdom, Canada, New Zealand, Singapore and Malaysia. We represent more than 600 prestigious English education institutions, high schools, colleges and universities. Commitment for visa grants of our students is 98-100%. We also provide information service for getting scholarship, travelling, working and immigration in above countries.See more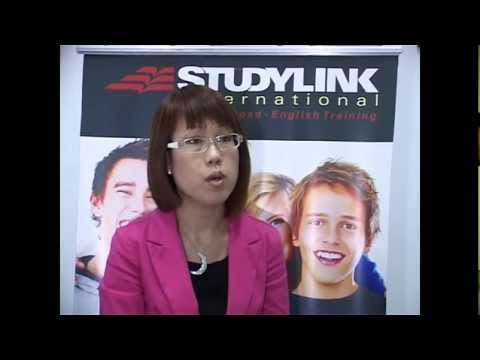 What clients say about us
What Vietnamese students from StudyLink International share their experiences in studying overseas
What students say about our English Programs
Let's level up your English skills at StudyLink International
Our apologies, yet this session is only available in Vietnamese.
Em đã tốt nghiệp trung cấp nghề IT thì có thể qua Úc học tiếp cao đẳng được không? Và em không có điểm IELTS thì có du học Úc được không?(Tưởng Kim Xuyên, 21 tuổi, tuongkimxuyen@)
Chương trình cao đẳng liên thông chỉ yêu cầu sinh viên tốt nghiệp lớp 12 ở VN là tối thiểu. Nên nếu bạn hoàn tất trung cấp thì hoàn toàn có đủ điều kiện về học thuật để theo học chương trình cao đẳng sau đó liên thông lên năm 2 đại học.
The mission of StudyLink International is to represent prestigious schools all over the world with the aim at guiding and making study plans. We always listen to understand the needs of students and their parents, to offer correct  and suitab  advice and to provide useful information so that  students can achieve their dreams.
A  study - abroad guidebook is a necessary part of information for parents, students and college students while learning about StudyLink as well as the educational system and tuition in foreign countries. We hope Studylink' Study-abroad handbook will offer you helpful information.
Please register to down load the study - abroad guidebook